Using Trello for Organizing an Editorial Calendar
Disclosure: Mary Woita Creative may earn a commission for purchases made after clicking links on this page. View our disclosure policy for details.
Have you used Trello in your business yet? If not, I'm going to give a brief rundown of what it is and why you should use Trello for organizing an editorial calendar.
This tool and process is essential for making my job as a blogger productive. And with that productivity, I've found clarity, motivation, and success in my business.
If you're looking for structure in your blog, stick around! I'm going to give you some simple ways to create an editorial calendar that is really functional!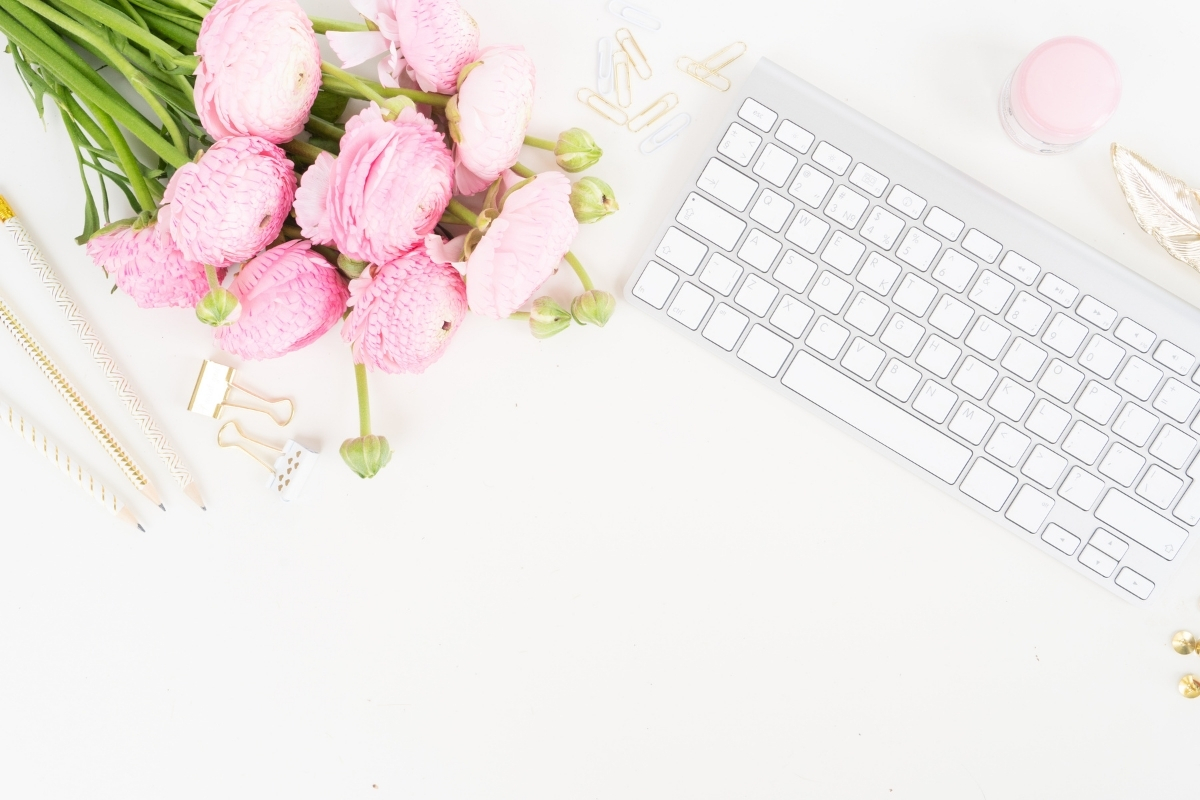 How to use Trello for organizing an editorial calendar
There are many uses for Trello, but my favorite uses are to organize my future content and to create editorial calendars. And since I have several blog sites in my business that Trello really makes it easy to keep track of content plans.
I'm going to share a little bit about how I create my content and editorial plans in Trello.
Related: Why every blog needs an editorial calendar
But first…
What is Trello?
Trello is a visual project management tool. It is a really great collaboration tool that organizes your projects into boards.
And within these boards, there are cards.
You don't have a Trello account, it's super easy to sign up. Oh, and it's FREE too. You can upgrade to add additional power ups. But depending on your goals, it may not even be needed.
Here is the first view of my Trello workspace. Within this workspace, I have a few boards. 3 of them are my editorial calendars.

Creating Trello editorial calendars
Before setting up your editorial calendar, I think it's important to create a content plan. Once at the end of each quarter, I plan out the next quarter's plan for all of my sites.
I will then have regular planning sessions for each month and again for each week. Sometimes things need slight adjustments, but rarely. And this way I know what my week looks like.
It's important to figure out what works best for you and your goals for your business. I have some blogger friends who plan their entire content out for a year at a time.
When I have my strategy in place, I take my ideas and move them to my Trello boards. Then I'll start to schedule out my content in my editorial calendar for each month.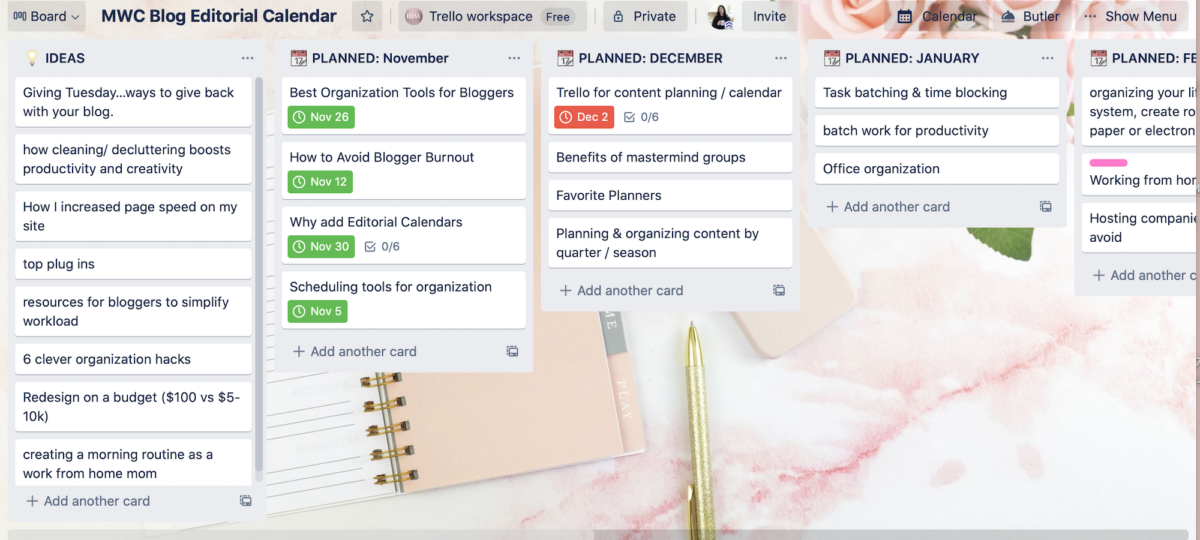 Set up the cards within your boards
Think about how you'd like to plan out your editorial calendar. I like to create cards for ideas and monthly blog posts to write.
And then I begin to assign dates as I'm working on my plan for each month. You can view your editorial calendar with a monthly view too.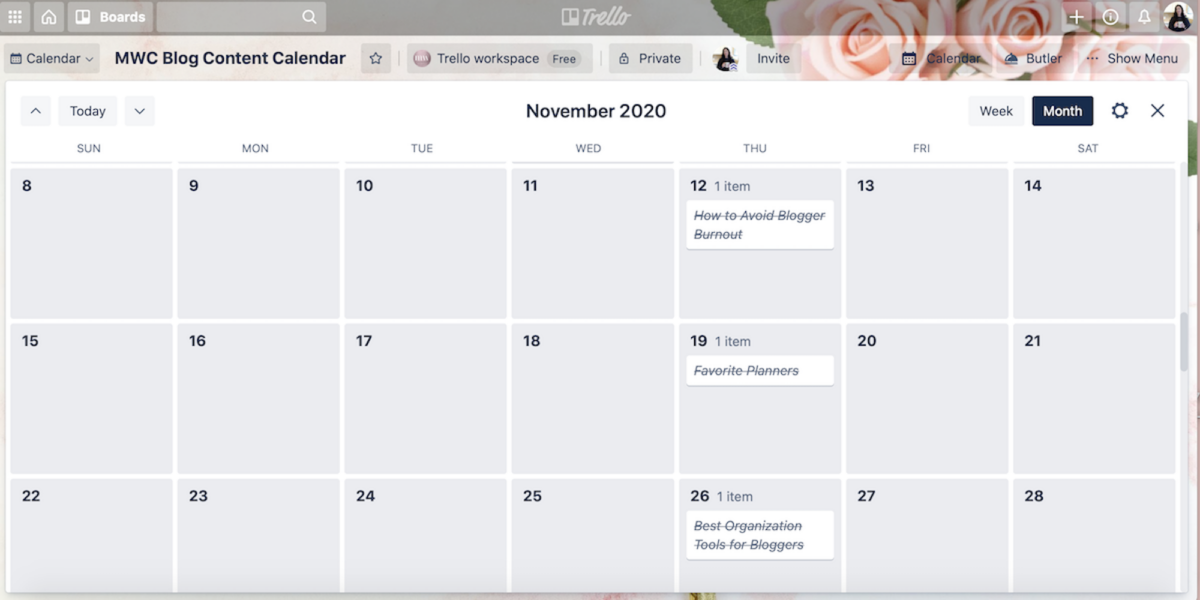 It is super easy to customize and set up boards & cards. Cards can be moved to another board by simply clicking and dragging it around to the desired area.
Another option to utilize within the editorial calendar is to move the post along the stages of writing. This is especially helpful when working on content with teams.
Track the status of each post within the content calendar. Keep cards like: needs photo edits, keyword research, draft needs to be edited, published, etc.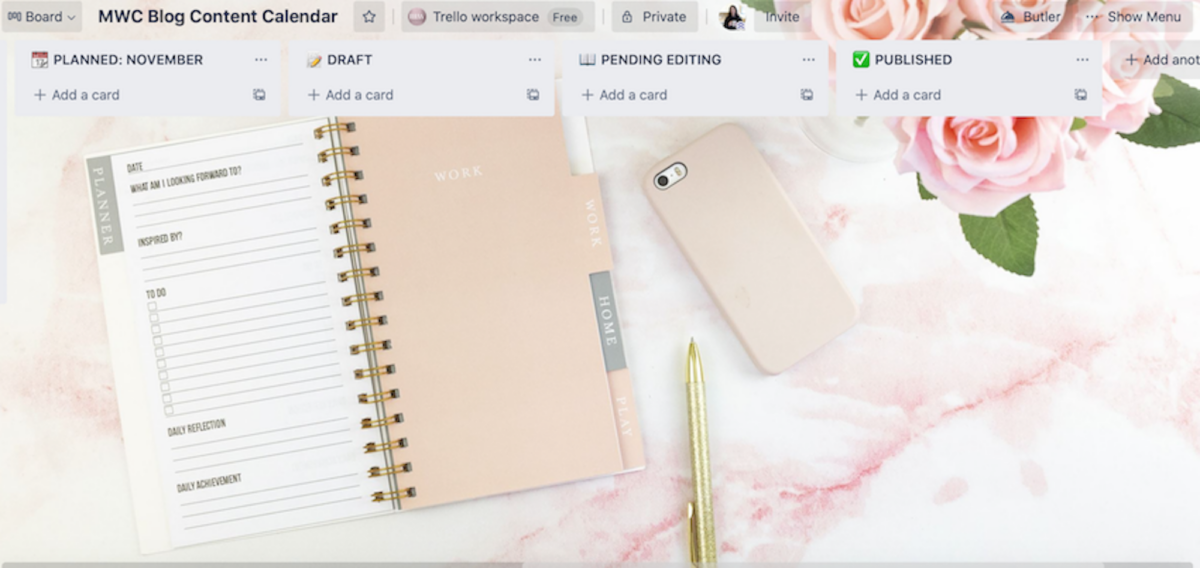 There is a lot of things that go into writing a blog post. Track the progress easily by creating a customized checklist.
You can create this one time and use it within each card as you're creating your plans.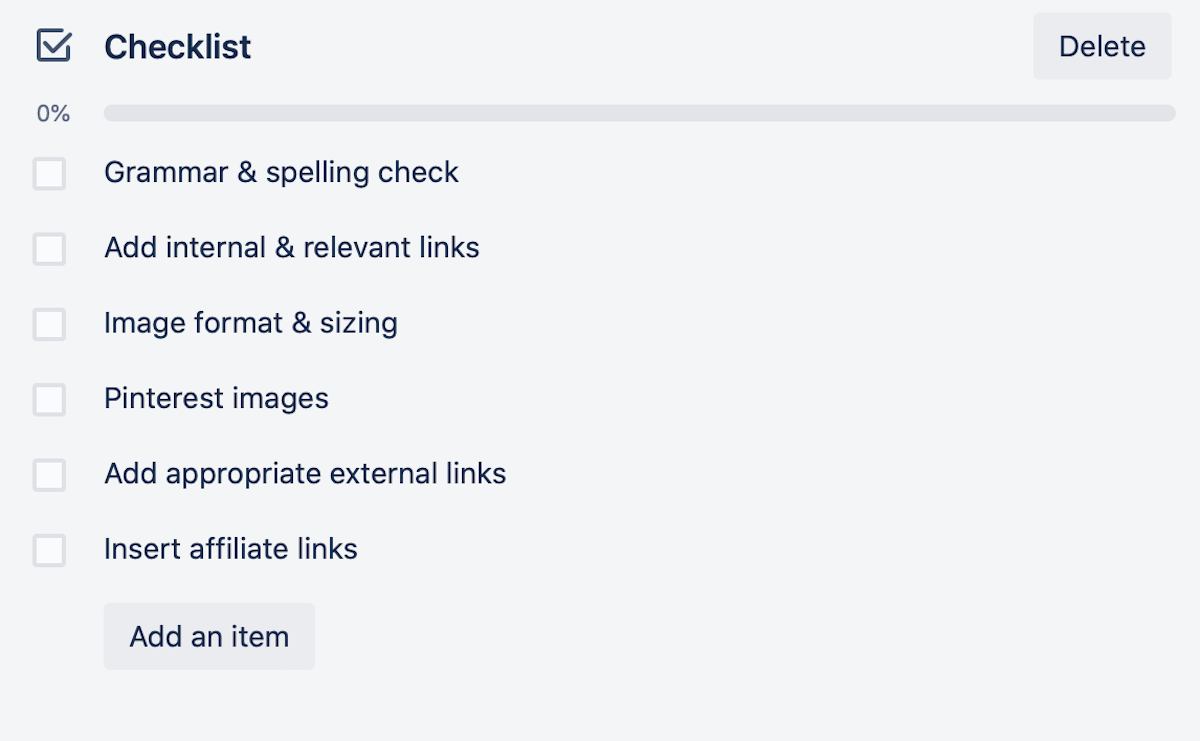 Here are a few more ways of creating your editorial calendar in Trello.
Planning for seasonal content and trends by quarter
Color coding labels & sorting by progress
Add due dates & add to calendar view (power up in business class)
Work with collaborators and add team members
Create checklists and add to cards to help track progress of posts within an editorial calendar
I also like to add files of images and keyword research lists to my editorial calendars