Why Blogs Need an Editorial Calendar
Disclosure: Mary Woita Creative may earn a commission for purchases made after clicking links on this page. View our disclosure policy for details.
Have you been struggling with direction with your blog content? Not sure what posts you should write and when? Using an editorial calendar on your blog is a super simple way to stay organized with your blog content.
For many years, I did not use a content calendar or really have much of a plan with my blog. But when I started to treat my blog more like a business, I implemented an editorial calendar into my business plans.
This is where I started to see real growth in my business.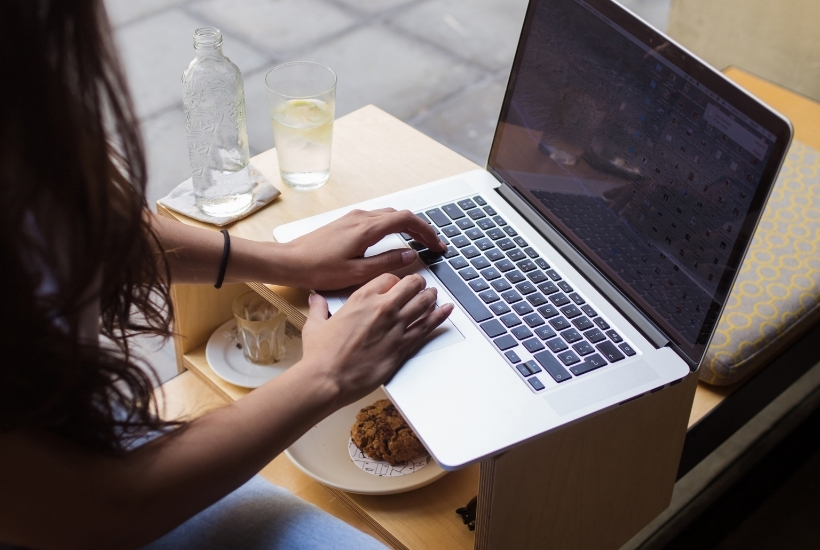 Why blogs need an editorial calendar
Without a clear plan in place, bloggers lack direction and consistency. Which are uber important in building a successful business.
Planning for seasonal trends and events becomes easier and content gets published on time.
Using an editorial calendar also helps bloggers to keep track of content on their site. It makes it easy to find where the site might be missing out on opportunities for growth or have gaps in content.
Creating organization with content and using an editorial calendar on your blog also helps with keeping teams on task.
So, what is an editorial calendar?
An editorial calendar is a scheduling system where bloggers and content creators plan and keep track of content.
It is where content creators keep a plan in place for blog posts, social media, email marketing, etc.
This is also where teams can communicate progress on content, such as drafts, photo & video edits, publish date, and more.
Having a content plan in place helps with productivity for bloggers. And avoiding extra stress of worrying about what to publish.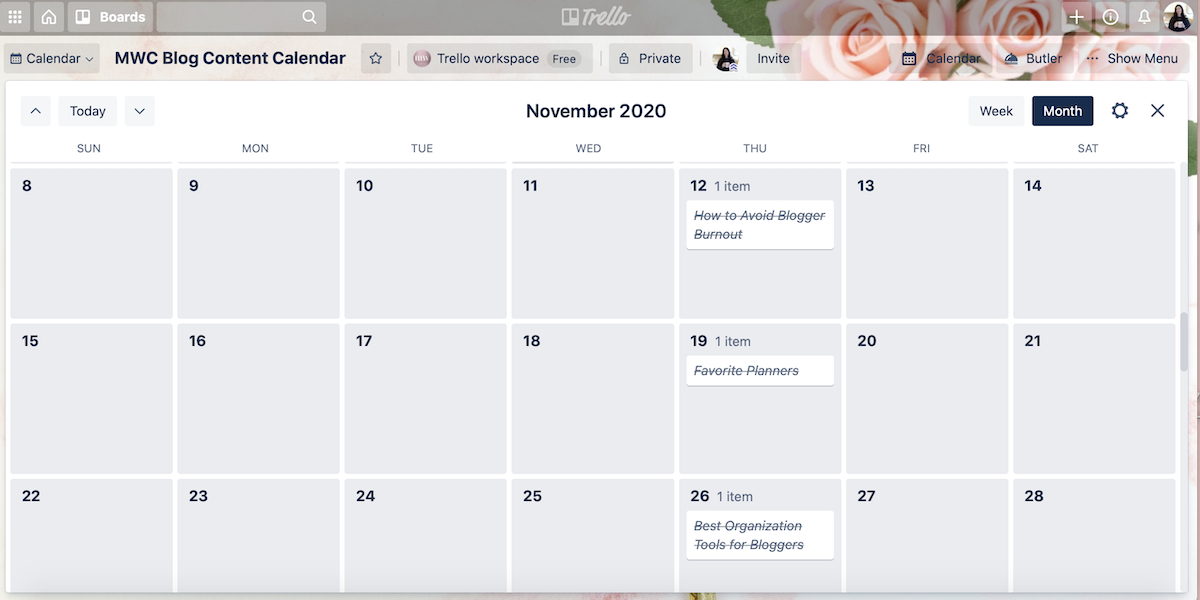 How to create a content plan
First thing, you should determine which type of layout and method you prefer. In the past, I was very much into a paper planner for creating my editorial calendar.
And I've also liked the spreadsheet method of using Airtable for creating a content plan.
Related: Using Airtable for Record Keeping
I've tested out many methods and for several months now, I've really been loving the use of Trello for creating my editorial calendar.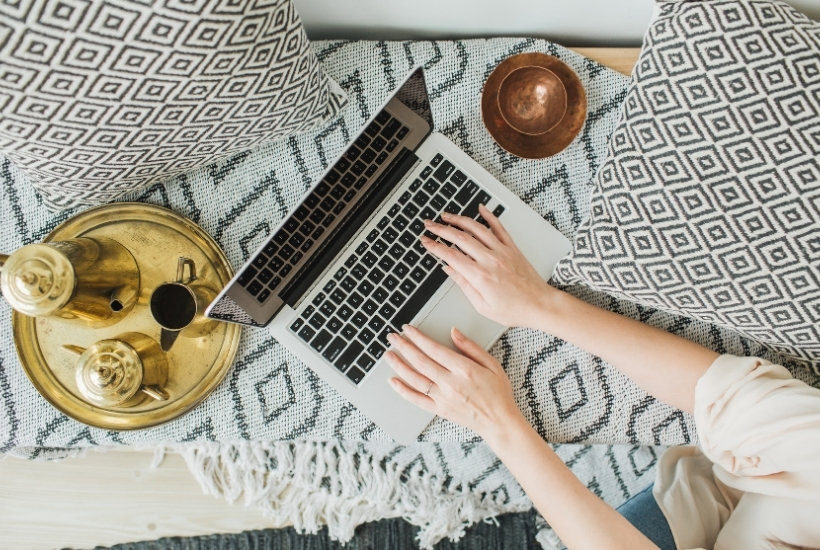 There are a lot of programs out there for creating your content plan.
Here are a few to consider:
Trello
Airtable
Paper planners
Google Calendar
Outlook
Monday
Asana
Once you determine which platform you want to use, begin to create a plan.
Decide how often you plan to publish a new post or update an old post. For example, like once a week, twice a week, etc.
Then carve out regular planning sessions. Something like once a month or quarter to determine what posts to write and when to schedule them on your content calendar.
Whatever you decide, try to remain as consistent as you can.
Then begin to add them to your editorial calendar. Add fields on your spreadsheet or calendar for tracking progress and when you want to edit and publish. If using a calendar layout, it helps to see your plan at a glance.
Don't forget to add in your email newsletters/campaigns and even social media scheduling into your editorial calendar.
Since I'm using Trello, I wrote up a post explaining how I use it to create my content plans. And in this post, I share how I use Trello to create an editorial calendar.
To make this system work best for you, it is important to remain consistent and look over your editorial calendar daily.