Productivity Tips for Bloggers
Disclosure: Mary Woita Creative may earn a commission for purchases made after clicking links on this page. View our disclosure policy for details.
Productivity is often a skill that is learned. For some it comes naturally, and for others, it takes a bit of developing. In this post, I'm sharing my top productivity tips for bloggers.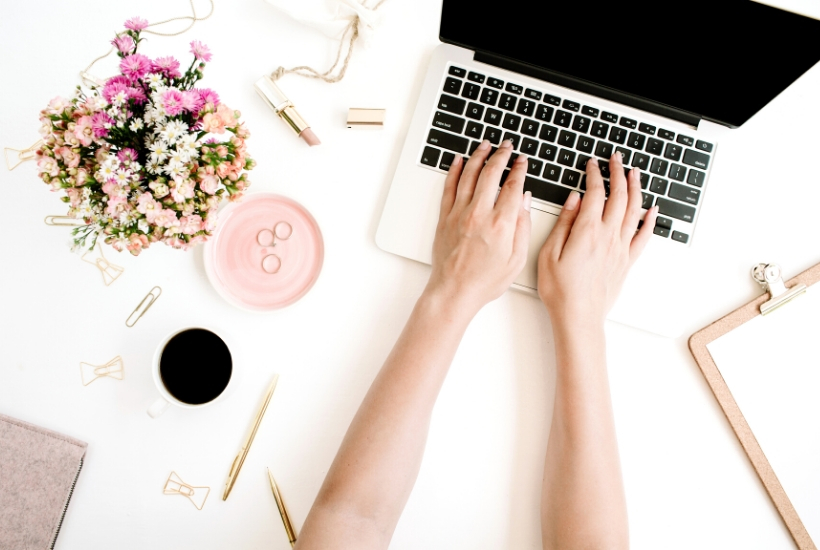 Top Productivity Tips for Bloggers
Naturally, I'm the type of person who enjoys being organized and creating routines. I thrive on managing execution and being productive.
And now, I work from home with several professional websites. So, productivity is incredibly important. I need to have a plan in place at all times or my business will suffer.
I follow a lot of routines and stay organized to keep things running as they should.
Often, I hear from my business peers that productivity and time management are challenges for them. And when you work for yourself, it definitely takes a little bit of a mind shift change.
These tips are the things that help me stay productive, so I hope they are helpful for you, too!
Eliminate Distractions
When it is work time, I block out the time to focus on work. This means that I eliminate distractions.
I put apps on my phone on silent. I don't check emails or other notifications that come up on my computer until the time I have allotted for them.
Social media is a huge time suck for a lot of us. But if it isn't a priority, it needs to be avoided during work hours. Think about that scroll, does it earn you money?
You can even block your Facebook feed & notifications with the help of an extension on Safari or Chrome.
Make a Plan
Then next productivity tip is to make sure you've got a plan in place. I do some of my best work through planning.
And once the plan is set, executing the tasks by priority is essential. I'm all about eating the frog. Do the highest priority task or deadline first. Getting the hardest or worst done first, makes the smaller tasks easier to complete.
Time Block
And an essential part of making a plan for me is to time block. Time blocking simply means to block out a specific time period and focus on a specific task during that time.
So for example every morning during my work hours, I set a time of 5-6 am and work only on scheduling my Tailwind. During that time, I don't work on anything else but what I have blocked out.
Batch Work
Another form of time blocking. But I do this a bit different because it can vary slightly. I will batch create recipes on the weekend when my husband is available to help me with the children.
Then I will batch work my photos and edit & size them. The same goes for video editing, post writing, and more.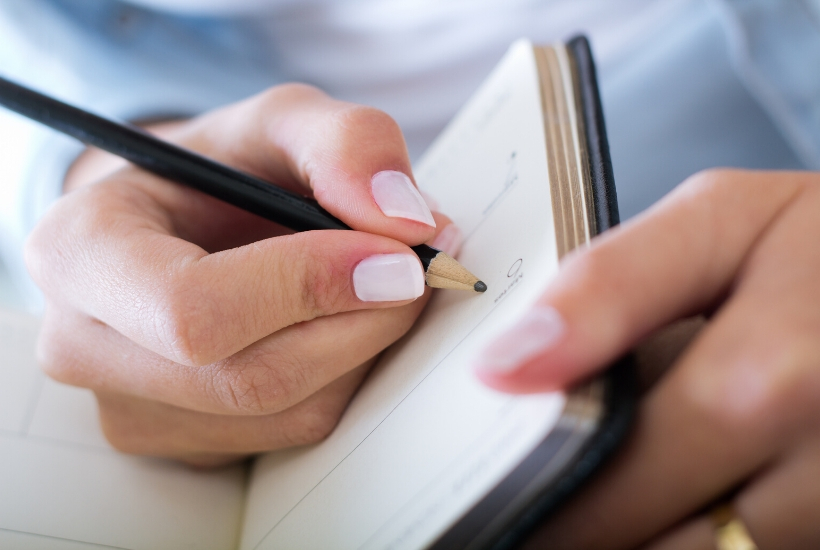 Use a Planner
Find a planner system that works for you! I use a variety of systems to create my ultimate workflow and process.
For example, I use Airtable for record keeping. And I use Erin Condren for my personal planner and school lesson planner.
Did I mention, I homeschool too? Oh yeah, see why planning is super important for me? 😅
For my blog planning, I use a Plum Paper planner.
But the trick is to find one that works well for you and you'll more than likely stick with it!
Create Checklists
It is super helpful to create a checklist for a task that is something you do routinely. For example, as a blogger, I have checklist that I put together for writing a blog post.
I write blog posts regularly across 3 websites, and have been blogging for over 4 years now. But I still follow a checklist so I don't forget a key element or important feature.
In doing so, I stay productive and save myself time from having to go back and fix or add something I might have forgotten.
Prioritize
I've said it before, but it deserves mentioning again. Planning and staying on top of priorities will help you stay productive.
Identify urgent vs important. And delegate the tasks that you can.
Creating priorities will help you set goals and in doing so, will help you to feel motivated to achieve longer term goals.
Create a Dedicated Workspace
Having an office or designated workspace in the home is an incredibly beneficial productivity tip for bloggers. When you work from home, often times it is hard to find motivation if your work items are scattered across the house.
While our new home was under construction, I worked from nearly every available surface in our home. Sometimes from the countertop, sometimes while sitting on the couch, and sometimes in bed.
My new home office is in the basement and has been a slow build. So my productivity has been suffering. And now that there are actual walls and electricity to my new office, I feel a bit more like I'm able to accomplish my tasks with focus.
But if you don't have an actual office space, don't worry. Find a solution that works for you! Whether its a little desktop in your bedroom. Or maybe creating a cloffice (office inside of a closet).
The trick is just to make a dedicated workspace!
Clutter Free Zone
When setting up and maintaining your dedicated workspace, keeping it clutter free is uber important!
Clutter = chaos. And when it comes to work, it is a total mood & productivity killer.
When working in a space that is clean and organized, there's less distraction. And oh so much productivity!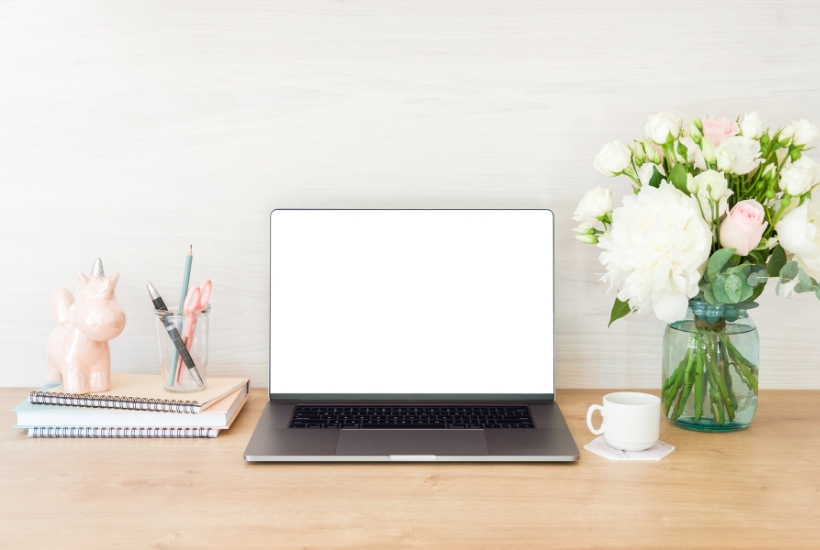 Create an Organizational System
This will save you time in the long run and ensure you stay productive on future tasks. Finding an organization system that works best for you may take some trial and testing.
I've already mentioned how I use Airtable for record keeping above. But it is worth repeating. It is important to keep track of documents and important information all in one place.
I'm still a lover of post it notes for quick ideas. But I file them away into their proper place at the end of the day. Whether that is handling the task / idea. Or it may be something like simply notating it on a form within my Airtable system.
Color coordinating file folders based off of tasks and level of importance is another option that I love for paperwork. Binders are another great idea that I use for loose documents.
At the end of the year, I move all paper work to banker's boxes for longer term storage. And at the end of their expiration, I purge them to keep clutter away.
Outsource
When you are in place with your blogging career to do so, I highly recommend to outsource help! It will make a world of difference in your productivity. Trust me.
There are so many moving pieces to running a blog as a business. Realizing that we can not complete them all by ourselves will help to stay productive and focused. Especially when things start to grow.
Outsourcing may look like different things to different people. It can be hiring someone to run your social media, taking on guest writers, someone to take over the technical side of the blog, or maybe a virtual assistant to handle the admin side of things, or a copy writer to start sending out your newsletters.
For others it could be to hire someone for a couple of hours of childcare a week, or maybe someone to help with the household tasks once a week.
If you have it within your budget, start looking into outsourcing help.
Listen to Music
I know, I know! I started this post off with eliminating distractions. But there is something about music that is motivating for me.
Listening to classical composers like Chopin, Mozart, or my personal favorite, Erik Satie will help inspire creativity and productivity.
Or when I'm approaching a deadline and need some extra motivation, rock usually does the trick. It is a mood booster for me.
Now, if you have the opposite effect to listening to music, ignore this advice! All of our brains respond differently and some thrive better in silence.
If you're a fan of background noise, check out Coffitivity for coffee shop vibes. Or if you are more motivated by fear, try Write or Die where you can create rewards and consequences for your productivity.
For example, if you don't meet your writing goals, it starts to erase your work slowly. 😳 Talk about motivation to get the job done!
Get Dressed
Yep, I said it. Get dressed every single day. Just because we work from home doesn't mean that we should stay in our pajamas all day.
I get it, yoga pants are comfortable. But the key to productivity here is getting dressed. It really effects the mood.
When you wear something that you love, it makes you feel good. And this will translate into your work.
Take Breaks / Rejuvenate
Last, but not least. And this one is HUGE! It may be the most important of all and they key to productivity.
If we aren't taking the time for breaks or to rejuvenate, we are going to get burned out. Occupational burnout is real. And it happens for those who work from home if we aren't taking the time for breaks.
Taking care of your health is so necessary. This also means eating well and drinking plenty of water through the day.
I'm definitely one who needs this reminder – I wouldn't mind sipping coffee all day.
What about you? How do you stay productive while working from home? Let me know below!
Recommended Reading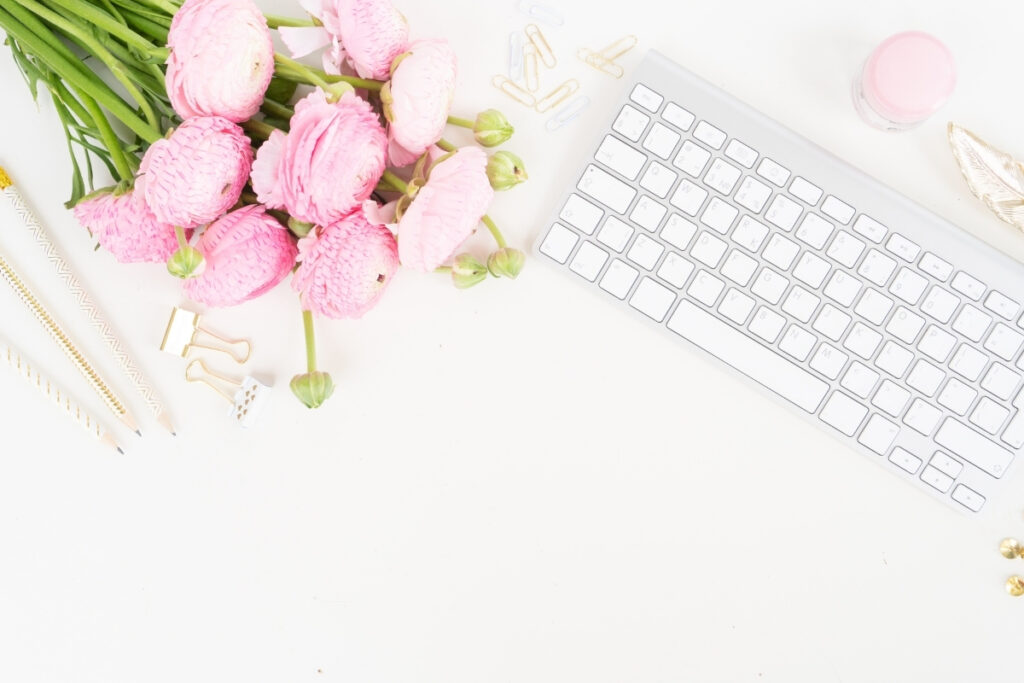 Free to Focus Book
Get more done and get your life back. Many professionals work as much as 70 hours a week, leaving little time for rest, exercise, family, and friends. Work is invading their personal life. The common understanding of productivity has failed these professionals. Most think productivity is just about getting more done at a faster speed. But it's not. Productivity is about getting the right things done.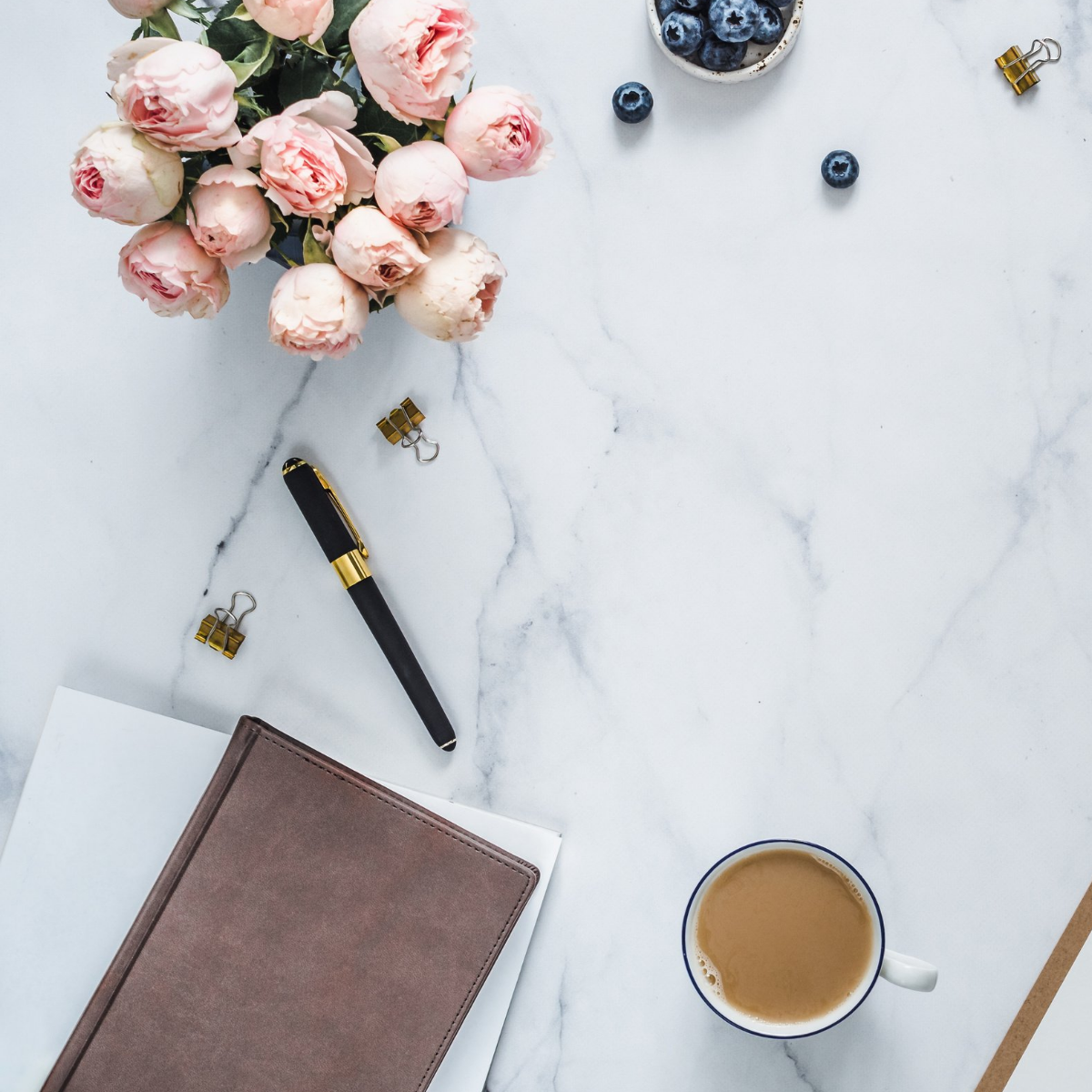 Eat that Frog Book
It's time to stop procrastinating and get more of the important things done! After all, successful people don't try to do everything. They focus on their most important tasks and get those done. They eat their frogs.
There's an old saying that if the first thing you do each morning is eat a live frog, you'll have the satisfaction of knowing you're done with the worst thing you'll have to do all day. For Tracy, eating a frog is a metaphor for tackling your most challenging task—but also the one that can have the greatest positive impact on your life.
Eat That Frog! shows you how to organize each day so you can zero in on these critical tasks and accomplish them efficiently and effectively.